1320 Industrial Dr.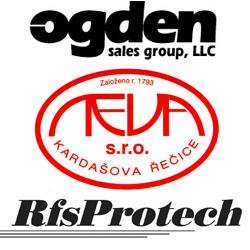 TURNKEY MANUFACTURING SOLUTIONS
Ogden Group is an international group of manufacturers and distributors, that together, offer the world's only complete manufacturing solution to companies within the wood industry. Ogden Group has been actively servicing the woodworking industry since 1983. Our product lines include machinery used in all phases of manufacturing within the wood industry. We specialize in the design and manufacture of custom systems.
WHAT WE OFFER
At Ogden, each customer's unique machinery needs are individually engineered. We are committed to providing any customized modifications necessary to support all of your production requirements. Our service department provides phone support, installation, troubleshooting, maintenance, and if needed, in-house training. Our impressive 40,000 sq. ft. facility boasts multiple CNC machining centers, fabrication, electrical and demonstration facilities.
MACHINERY
Ogden Group imports, manufactures and distributes the Power Plus Thin-cutting Frame saws and the ReMax 500 CNC Horizontal ReSaw for industries producing sawn veneer products. The company also manufactures several models of High Frequency Edge and Face Glue Presses and Gluers for the high speed curing of wood in applications such as door stiles and rails, window, door frames, laminated products, cabinets, and furniture. The newest addition to the press line is the Continuous PUR press for the production of engineered flooring. Veneer Forming Systems for the manufacture of radial components are also manufactured and distributed to industries pressing and laminating veneers into half-round, arch and elliptical shapes. Our newest product is the DRS Wood Repair System that repairs knots, cracks and other defects using a durable filling solution.
For an overview and specifications please
review our literature by clicking here
.
For information about our services and machinery follow these links:
RF PRESS
FRAME SAW

RADIUS FORMING MACHINERY

CNC BAND SAWS
SERVICE & TECHNICAL SUPPORT
USED WOODWORKING MACHINERY